How do I add my POP3 email account to Outlook?
Select in the Extra (=Tools) menu the option Accounts

Select add and choose "email"

Fill out your full name and e-mail addres. For incoming mail server, enter "pop3.nameweb.biz" and for outgoing mailserver enter "relay.nameweb.biz". The user name is your complete e-mail address. Then click on "more settings".
Go to the tab "outgoing mailserver" and select the option "my outgoing mailserver requires authentication" and "Use same settings as my incoming mail server".
Go to the tab "advanced". We advice to use SSL for incoming and outgoing mailserver. The port numbers should automatically change to 995 for the incoming server and 465 for the outgoing mailserver (if they don't, set them to these ports manually). At the bottom of this window, it is best to choose not to leave a copy of the messages on the server. If you however use more than one computer to read the mails of one mailbox, you need to enable this option. If enabled, make sure to also select the option to remove the copy on the server after a couple of days.
Click "OK" and "Next"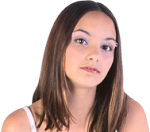 bNamed accepts payments by
bank transfer
and with