How do I update my e-mail settings?
Login to your account with us at https://www.bNamed.net/en/inloggen.asp


Attention!

The e-mail address that you enter here, might not be the same as the e-mail address to which you want to change something. If you're not sure, use the link under "Lost your log in information? Click here!".

Tip:

You have chosen the password yourself when you first created the account.
Once logged in, click on "domains" in the menu.
Click on the domain name that you want to edit.
This will obviously only work for domain names that use our mail services. Halfway the page, you'll find the e-mail settings. This should read"Use our mail services".
The e-mail settings show a list of your e-mail addresses under this domain name. Click on the address of which you want to edit the settings.
The current settings will be shown at the right, where you can edit them.
Once everything is updated, click on "Submit(settings/instellingen)" to make the settings final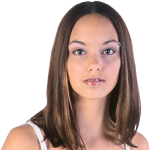 bNamed accepts payments by
bank transfer
and with