Analyse your settings
Whois

A whois-server provides information about who registered a domain name and which nameservers the name is using. Whois information about names not registered with bNamed might be outdated by up to a couple of days so you should use "check name availability" to see if a name is available for registration.

Nameserver

Check which information nameservers all over the world contain about your domain name. Nameservers never are 100% up-to-date. You won't find changes you just made in the nameservers. This is the ideal tool to check why your name isn't acting like you'd expect it to.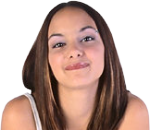 bNamed accepts payments by
bank transfer
and with