Register your domain name in Austria under the .at, .co.at or .or.at extension
Austria, situated in the Alps, known for its skiing, its capital Vienna, its delicious Sachertorte and its Empress Sissi.

Moreover .at isn't only popular in Austria but also in the United Kingdom due to the resemblance with the preposition 'at'.

Furthermore you can also deal creatively with this extension by registering a name which end on .at sush as che.at. So use your imagination and register your .at domain name.

If the domain name you want to register isn't available anymore under .at, .co.at or .or.at can offer the solution.

Below you"ll find the prices for those extensions. Moreover, there aren't any additional registration restrictions.
Searching
Extra information for:.co.at, .or.at
Restrictions:
No Restrictions
Minimum registration period:

The minimum registration period is 1 year, the maximum is

10

year

Transferprocedure:
- You submit the request with us and provide us the new owner information, which need to be exactly the same as the current owner information
- The owner of the domain name receives an e-mail from the .at registry. This e-mail should be confirmed within 20 days otherwise the request will be declined
- After the e-mail is confirmed, the .at registry and we take further care of everything
- We'll inform you as soon as the transfer is completed
Registration period after transfer:
Remains the same
IDN:
IDN is supported. It is therefore possible to use certain special characters inside a domain name ending in .co.at and .or.at.
DNSSEC:
DNSSEC is not supported by .co.at and .or.at at this time
Extra information for:.at
No Restrictions
Pricing info

TLD
Country
Registration
transfer
renewal / yr
Update
.at
Austria
38,02 USD

(€ 29,50)

38,02 USD

(€ 29,50)

38,02 USD

(€ 29,50)

FREE
.co.at
Austria
45,11 USD

(€ 35,00)

45,11 USD

(€ 35,00)

45,11 USD

(€ 35,00)

FREE
.or.at
Austria
45,11 USD

(€ 35,00)

45,11 USD

(€ 35,00)

45,11 USD

(€ 35,00)

FREE
All prices are excl. VAT and on a yearly basis! Click here to see the prices incl. VAT.


The amounts in USD are purely informative. The exchange rate date is 23/05/2013.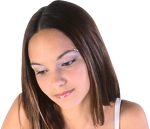 bNamed accepts payments by
bank transfer
and with