WHMCS plug-in
WHMCS is a billing system used by many webhosting providers. With our domain registration module for WHMCS, you can offer every single domain name extension out there without any extra effort. The full registration process, from registration over updating through renewals (and non-renewals), will be taken care of by this plug-in.

All you need to do is download our free bNamed-module for WHMCS. If you have WHMCS installed in the folder "billing", then unzip this file into the folder billing/modules/registrars
Logged in as the administrator in your WHMCS installation, you will be able to set up your user ID and password for your bNamed-account. Do contact us to know your user ID and inform us about the IP-address that will be used to send us the registration requests.

Depending on your user base, you might want to add more different domain name extensions to default list on your website. We advise you not to show all domain names extensions by default. There are over 1000 of them, your clients would appriciate it if you already make the selection of which extensions are actually worth looking into.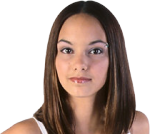 bNamed accepts payments by
bank transfer
and with